KNOW YOUR FISHERMAN
Welcome to the about our fisherman section, where you can hear the stories and learn about the lives of the people catching your fish. Here at Wild Woman Fish Co. We hope to bridge the gap in the seafood industry and connect our community of salmon lovers back to the source of their salmon; the fisherman. By hearing the stories of the fisherman that are catching the fish your actually eating, we hope to re build a relationship we have to this precious food source. Every video and podcast we put on, you will learn about the commercial industry, learn about the fisherman's struggles, industry struggles, and some unique challenges fisherman face. You also might hear about exciting stories, wild storms, and maybe even the love life of many of our fishermen, both men and women!
---
Meet Our Fisherman: Zach Olson's Story F/V Sassy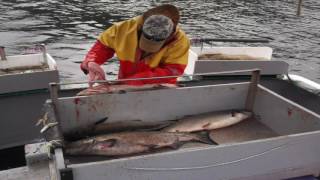 Meet Our Fisherman Zach Olson's Story
Meet Our Fisherman Zach Olson's Story

Zach Olson on F/V Sassy is one of our co-op trollers out of Sitka Alaska. Listen to his story of how he got started and why he loves catching wild Alaska salmon for Wild Woman Fish Co.
Lower 48 to Alaska! Zach's Journey
Zach is a troller out of Sitka Alaska and has had a unique upbringing. His transition into how he became a commercial fisherman is a story that will intrigue and inspire you. Listen to all the amazing points he has about why he loves the lifestyle and why he loves fishing for Wild Woman Fish Co.
Meet Steve Johnson: Troller / Tenderman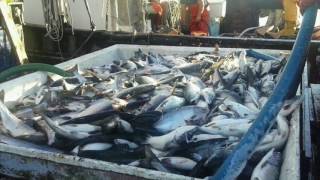 Steve Johnson
Steve Johnson

Our first series is featuring Steve Johnson, a commercial troller and Tenderman out of Sitka alaska and Bristol bay Alaska. Not only is Steve one of the youngest in the fleet but he is also an Alaskan native. A generational fisherman and a self made man, Steve is carrying on the family name. Listen in to hear about his unique stories trolling for king or when he saved one of his crew members that fell over board!
A self made man, Steve is carrying on the family name.
Steve Johnson is a commercial troller and Tenderman out of Sitka Alaska and Bristol bay Alaska. Not only is Steve one of the youngest in the fleet but he is also an Alaskan native. A generational fisherman and a self made man, Steve is carrying on the family name. Hear about this wonderful series about the fishing industry and why it is important to buy direct from the fisherman